Platform STARTER Kit. UNLIMITED FREE TEXTURE | HO Scale
Regular price
Sale price
Rs. 625.00
Unit price
per
Sale
Sold out
GST calculated at checkout
A great way to build an HO-scale scene depicting an Indian Railway station - made to depict Broad Gauge stations, this kit bundle can be used for some Metre Gauge stations scenes too.

FREE TEXTURES ARE AVAILABLE FOR DOWNLOAD ON THIS PRODUCT PAGE. Download as much as you want to make a station as wide as you want. These textures are suitable for modeling other scenes too.
DOWNLOAD YOUR CHOICE OF PAVING TEXTURES HERE:
Platform Paving - Concrete Tiles
Platform Paving - Interlocking Bricks (Large)
Platform Paving - Interlocking Bricks (Medium)
Platform Paving - Interlocking Bricks (Small)
How to build the kit:
You will get 5 pieces of 3D-printed platform edges with typical details seen on an Indian Railway platform, including the concrete slabs and the cables.
This kit also includes 2 ramps for each end and makes a 30 inches long platform.
The edges have gluing surfaces and you can glue 0.5-0.8mm thick cardboard/styrene/sun board/PVC boar/HIP board as the platform surface.
You need to paint the 3D-printed platform edges in concrete color or the color of your choice.
To complete the surface, you can use any of the 3 textures available below:


Download the texture of your choice
Print them on normal paper at high quality
Use a spray varnish to thoroughly cover the printed surface AS WELL AS THE BACK of the paper. This will protect the paper from humidity, rough handling, and any water in the glue. Leave it for 24 hours.
Cut the base surface as per your requirement and glue the textured paper. Cut along the edges.
Glue the platform edges to the base. Secure with clamps/weights for good adhesion. Leave for 24 hours.

Place the station beside the track, ensuring you have enough clearance for your widest rolling stock.
Making LONGER Platforms:
To make a longer than 30 inches platform, you will need our expansion kit(s). Each expansion kit extends your platform by another up to 30 inches or any length between 30-60 inches.
This EXPANSION kit contains ALL STRAIGHT edges and NO RAMPS. It is meant to be an ADD-ON to our Platform Starter Kit to make longer platforms. You can make a 30-inch long section of a platform using this kit.
The kit is meant to be installed in between the Platform Starter kit to make a platform that is up to 60 inches long. You can put as many expansion kits as you want between a starter kit to get as long a platform as you want.
For one platform, you need ONLY ONE STARTER KIT, and then as many expansion kits as you need for the length you desire.
More info about our 3D printed kits

Frequently asked questions:

 

What in included in the 'KIT' ?

The DIY kits have 3D printed components. Includes all detail parts and appropriate decals and jigs where applicable. Assembly and painting required.

Can I motorise the locos?

Some of the locos are designed in a way that can be made totally operable. For any particular locomotive, details are provided in the product description.

You have the flexibility to make a display model or a motorized model depending on your skills to convert them into a running model. 

We suggest using the recommended motors for the optimum performance.

 

What sort of wheels do I get?

By default, all of the kits except some of the locomotives contain 3D printed wheels. For the locomotives that are meant to be motorised, no wheels are included in the regular kit.

For the rolling stock, 3D printed wheels are included, however, please note that the 3D printed wheels are good for display only and will not be suitable for running the models in a layout. Please use suitable plastic or metal wheelsets available to you. Wherever possible we have provided our recommendations in the product description.

Who this is for?

The kit is the most reasonable offering with a lot of flexibility for customisation - for the modeler in you, this might be the right way to start your Indian Railways model making journey.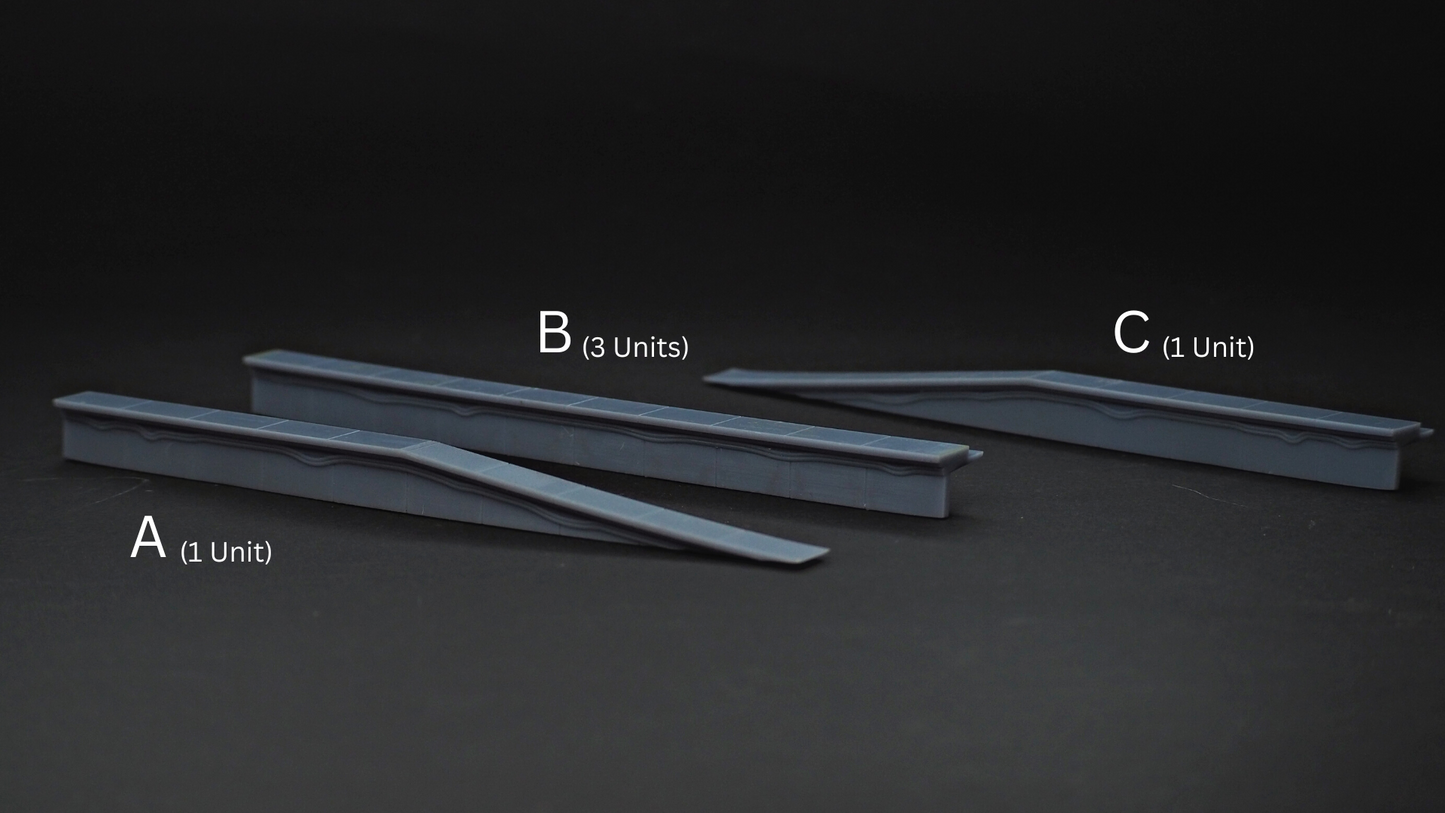 Regular price

Rs. 6,250.00

Regular price

Sale price

Rs. 6,250.00

Unit price

per

Regular price

Rs. 3,660.00

Regular price

Sale price

Rs. 3,660.00

Unit price

per
Please go through before placing an order: