Special Edition Display Model: Moti Bagh ZDM4A in Tri-colour Livery
75th Independence Day Special Edition Display Model - Moti Bagh ZDM4A in Tri-colour livery. This special display model is an accurate 1:87 scale representation of the real locomotive that comes in its acrylic display case.
The Moti Bagh ZDM4A is a special locomotive being one of the very few locomotives to have an Indian National Flag livery. This beautiful little diesel locomotive was built by CLW. ZDM4 class locomotives have been a workhorse of the Indian Railways 2'6" Narrow Gauge lines for decades. As these Narrow Gauge lines are fast depleting from the face of the earth, we are making an effort to ensure the history of the Indian Railways lives on in miniature form in the hearts of the rail lovers.
This unique model is fabricated using advanced 3D printing technology which provides a much superior surface finish compared to traditional 3D printed models. However, that is the easy part! Each of these models is then meticulously painted and detailed by experienced artisans, that puts many hours of hard work into making each of these unique models. As it is customary for any Precision Model Works creation, we have made sure to include some incredible details in this little 4-inch-long model:
A fully 3-dimensional radiator fan
Complete cab details complete with control desk and dials
Full window glazing
29 hand-crafted wire handrails in each model, that are accurately positioned
Crisp painting and lettering
Many separately added details
A dedicated display case with a scale accurate HOe narrow gauge track to keep the model on
Loco dimensions: 120 X 26 X 26 mm
Box dimensions: 165 X 62 X 78 mm
WARNING: Adult Collectible Scale Model - not for Children below 14 years.
You can find the real locomotive in action here: https://youtu.be/vrS114o63-Q?t=749
Making of this special edition model here: https://youtu.be/KSY8_5AAF6I
This exclusive model is also available from our retail partner, tinytown.in
More info about our 3D printed kits

Frequently asked questions:

 

What in included in the 'KIT' ?

The DIY kits have 3D printed components. Includes all detail parts and appropriate decals and jigs where applicable. Assembly and painting required.

Can I motorise the locos?

Some of the locos are designed in a way that can be made totally operable. For any particular locomotive, details are provided in the product description.

You have the flexibility to make a display model or a motorized model depending on your skills to convert them into a running model. 

We suggest using the recommended motors for the optimum performance.

 

What sort of wheels do I get?

By default, all of the kits except some of the locomotives contain 3D printed wheels. For the locomotives that are meant to be motorised, no wheels are included in the regular kit.

For the rolling stock, 3D printed wheels are included, however, please note that the 3D printed wheels are good for display only and will not be suitable for running the models in a layout. Please use suitable plastic or metal wheelsets available to you. Wherever possible we have provided our recommendations in the product description.

Who this is for?

The kit is the most reasonable offering with a lot of flexibility for customisation - for the modeler in you, this might be the right way to start your Indian Railways model making journey.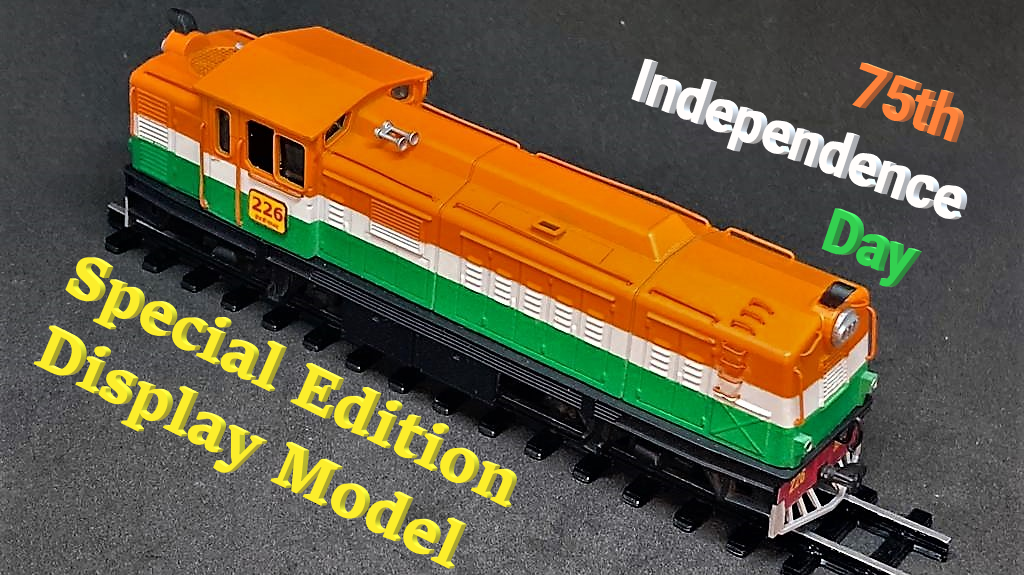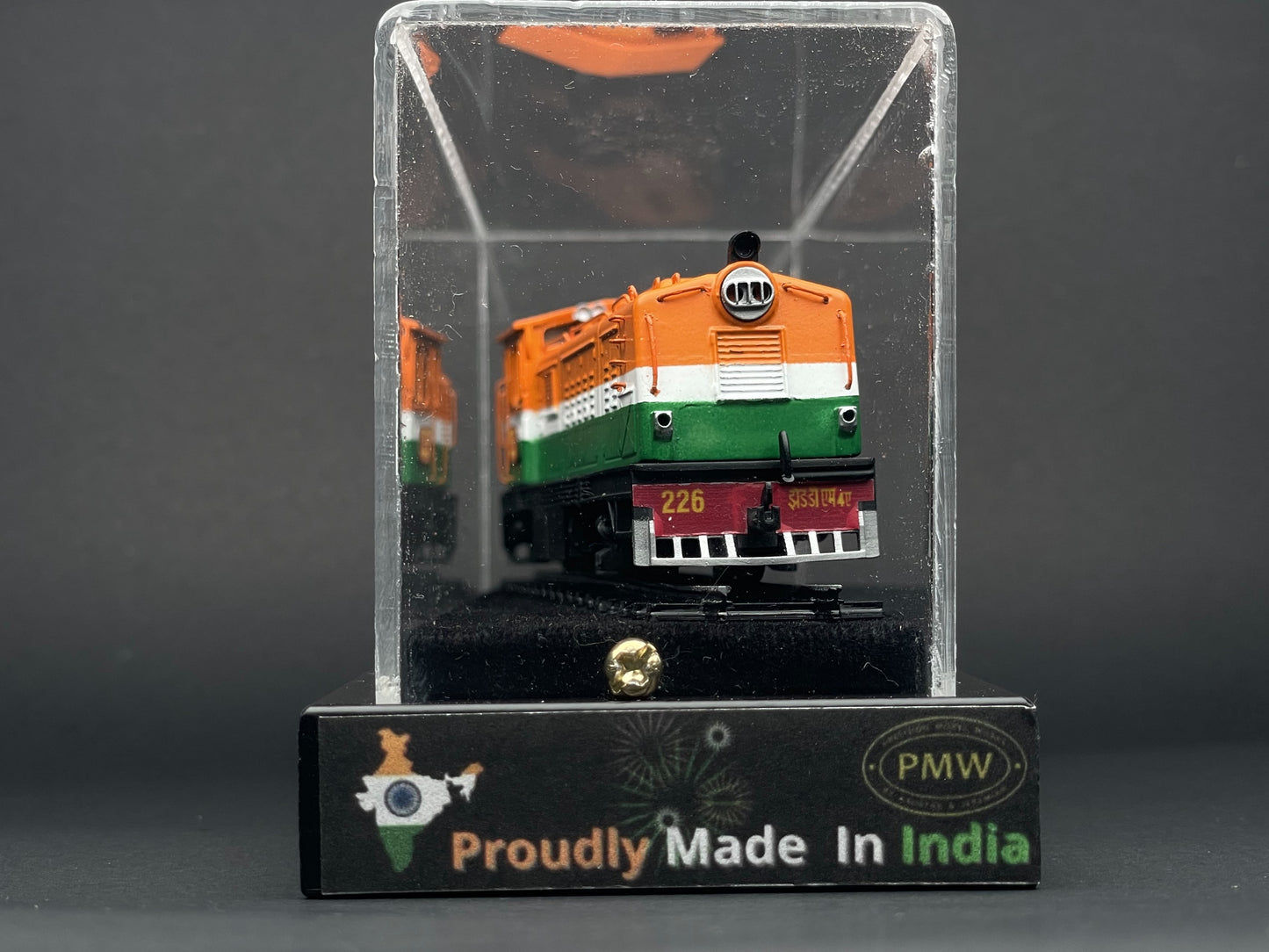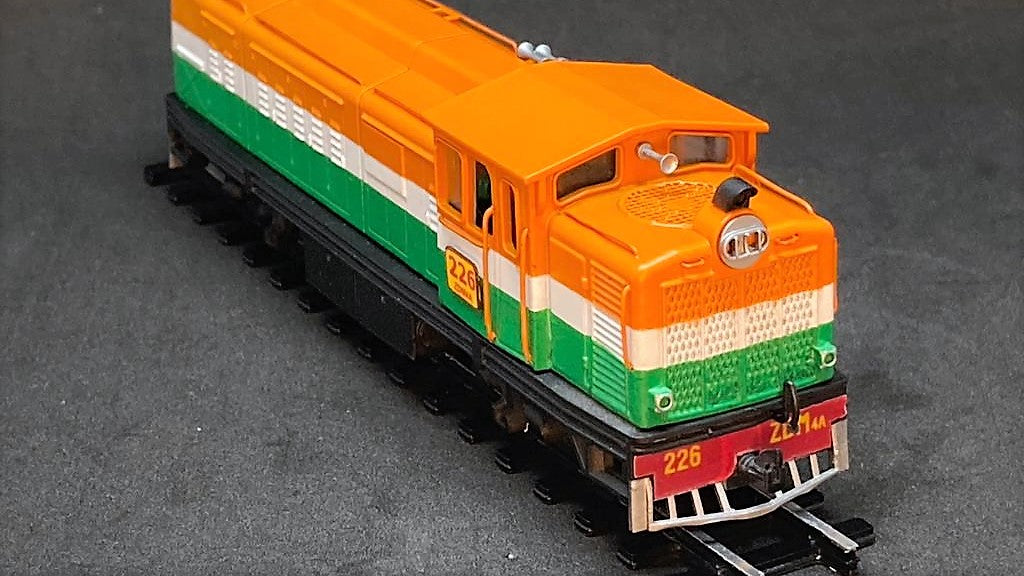 Regular price

Rs. 6,250.00

Regular price

Sale price

Rs. 6,250.00

Unit price

per

Regular price

Rs. 3,660.00

Regular price

Sale price

Rs. 3,660.00

Unit price

per
Please go through before placing an order: